The PGYTECH Screen Protector for DJI Smart Controller is a scratch-resistant, tempered glass film featuring a 0.5mm thickness that allows for natural, touch-accurate control. Covering the entire 5.5″ screen of the controller, it easily attaches in place via electrostatic nano-absorption once you align it to the edges of the screen. The Screen Protector also has 2.5D arc-rounded edges that blend in well with the screen and allow for a more native look and feel.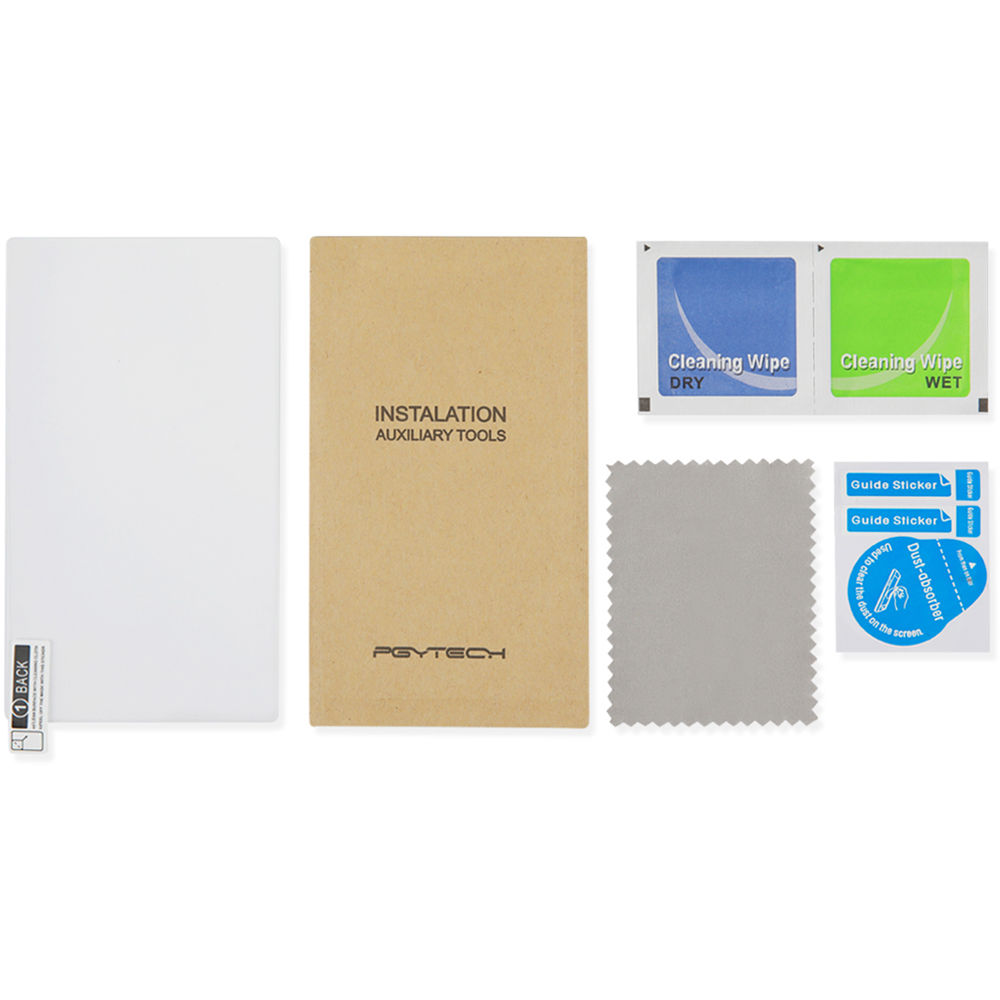 Fullscreen seamless coverage with a 2.5D arc rounded edge with no bounds.
Scratch-resistant high-hardness tempered glass, Effective protection of the DJI smart controller screen.