The Insta360 ONE X, a follow-up to the original Insta360 ONE, is Wi-Fi-enabled and capable of syncing to your iOS or Android device remotely, instead of having to be physically connected to your phone/tablet as is the case with the original. The Insta360 ONE X
360 degrees panoramic shooting: 18 million pixel photos, 5.7K video
360 degrees panoramic live broadcast
Rich connection mode: OLED display independent use, Wifi connection, BlueTooth connection, wired connection
Flowstate super defensive Shake + optical flow stitching;
Bullet time slow motion blockbuster
Rich personalized editing features: smart track, free capture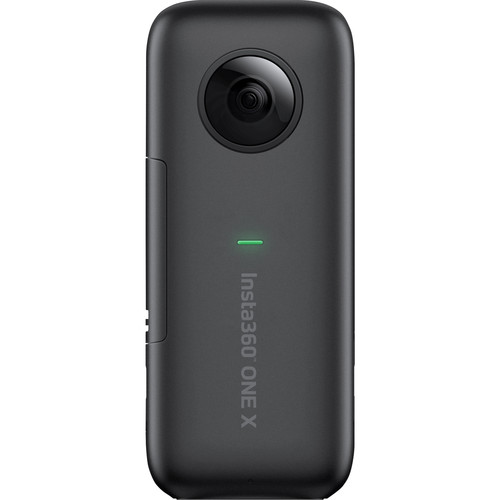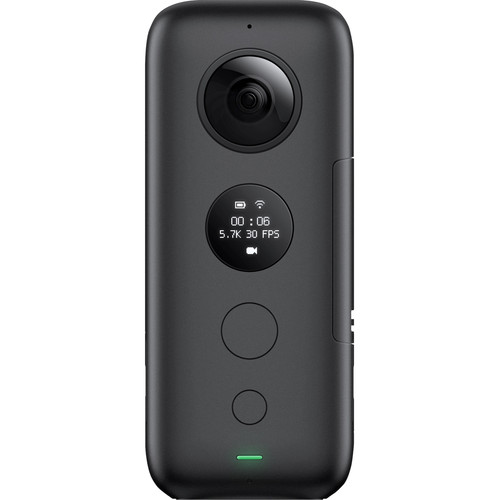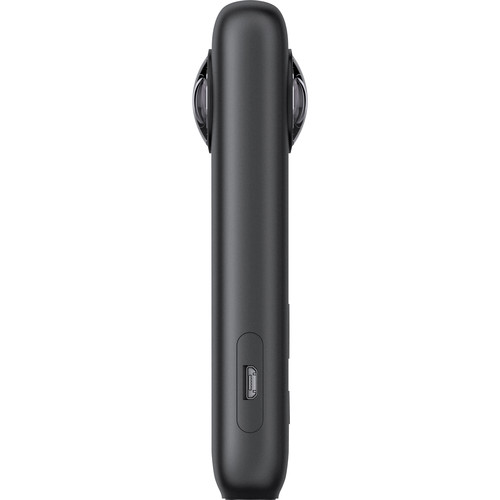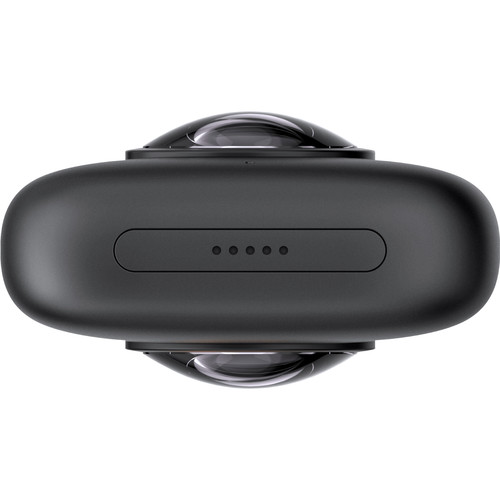 Key Features:
Up to 5.7K30 360 Video, up to 120 Mb/s
18MP 360 Photos
FlowState Digital Image Stabilization
Wi-Fi Connection to iOS/Android Devices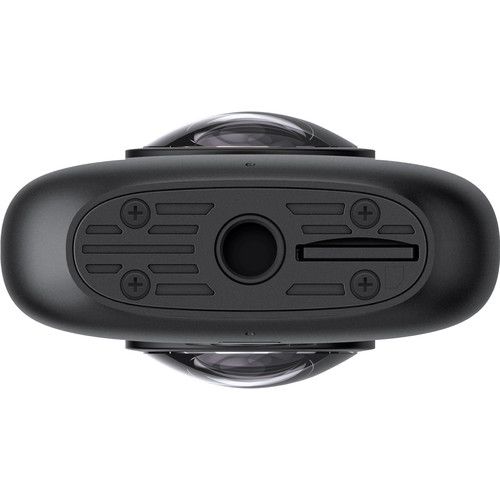 Video Modes:
standard 360 video
Time-lapse mode
Bullet time (optional Bullet Time accessory required)
Log 360 video
Bullet Time:
Slow-mo Bullet Time shots turn heads like nothing else. The ONE X pulls it off in stunning [email protected] fps.
Photo Modes:
Standard 360 photos
Timed 360 photos
HDR 360 photos
Interval of 360 photos
Raw 360 photos.
WiFi Preview & Transfer:
50MB/s Cable Transfer
5 GHz High-Speed WiFi Transfer
Specs:
Sleek and seamless:
An ultra-thin 28mm body doesn't just look good. It keeps the ONE X's dual lenses close together for an immaculate stitch.
210° Ultra-wide fisheye lenses, 1/2.3′: Sony CMOS sensor, F 2.0 Large aperture
Outer simplicity. Inner refinement:
794 individual components, one game-changing camera. The ONE X is precision-crafted for durability, impact-resistance and temperature regulation – all in a featherlight 3.2-ounce body.