Insta360's EVO is a nifty little 360 cam that transforms into a 180-degree VR camera. It's not the first device out there capable of shooting in both modes, but it's one of the few that can be had for less than four figures.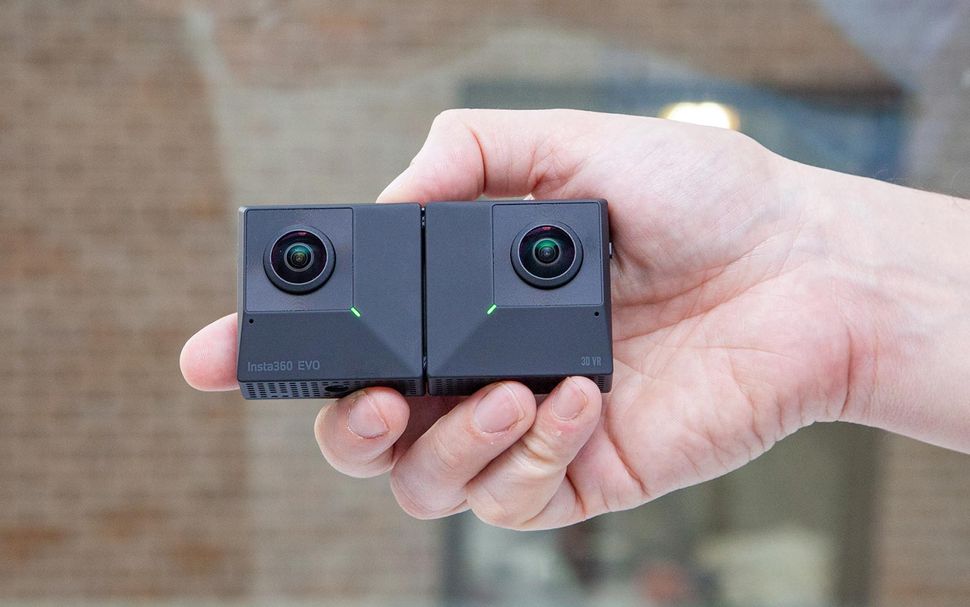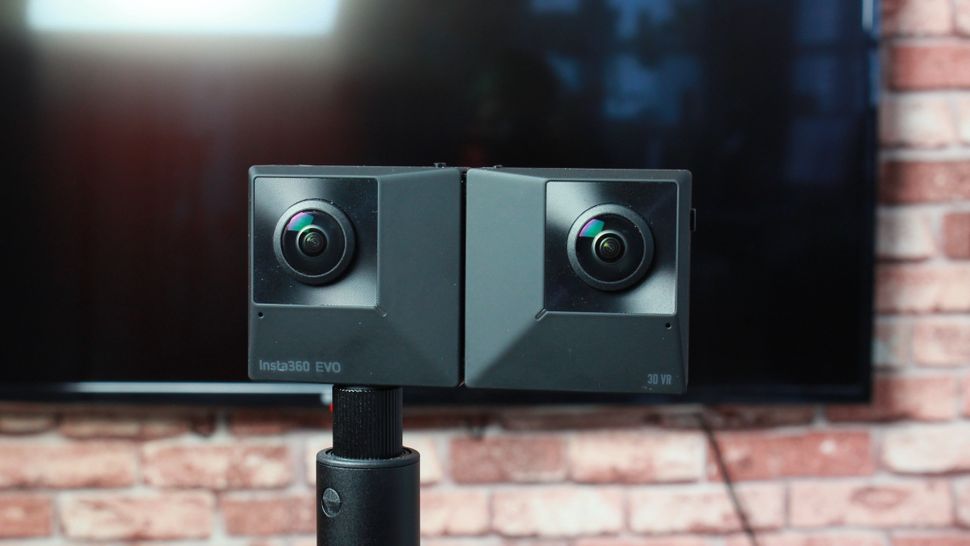 Design and Setup:
The Evo consists of two cameras connected by a hinge. When locked in side-by-side, the two cameras film simultaneously to capture a 180-degree video or photo. Release the lock and the cameras fold back-to-back to start capturing 360-degree videos.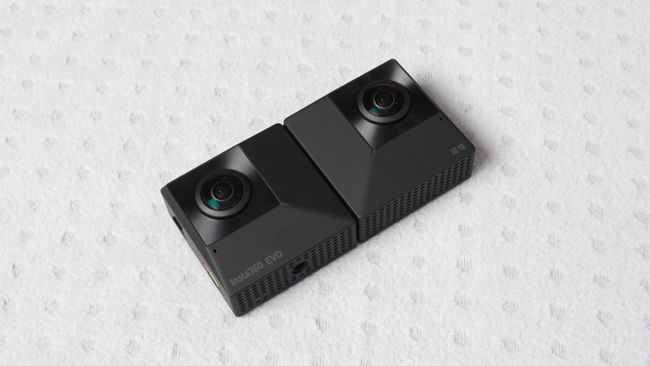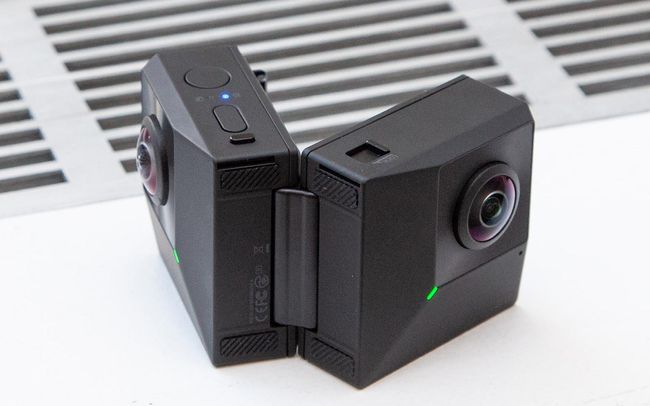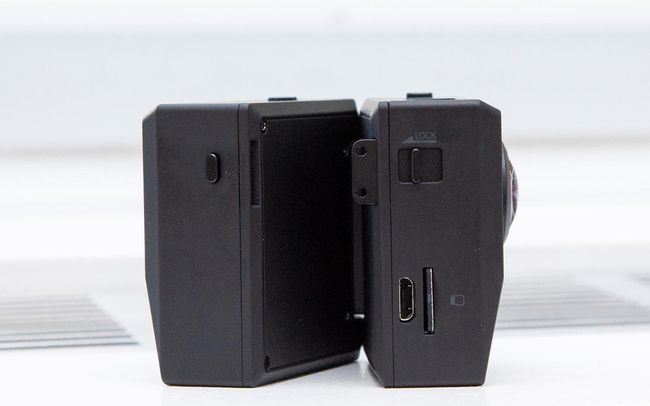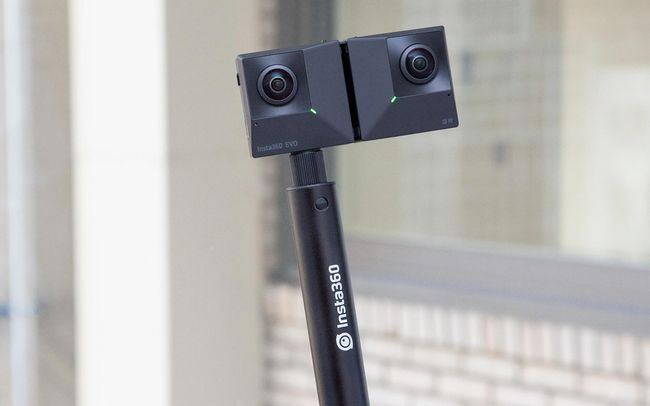 Chunky Camera:
The Evo is small but certainly a chunky camera to carry around. When in the 360-degree mode it's certainly not something you can comfortably stuff into your pocket and be on your way. The latches that lock the Evo into 180 and 360-degree modes are a bit too small and fiddly to operate easily, and the durability of the hinge looks alarming.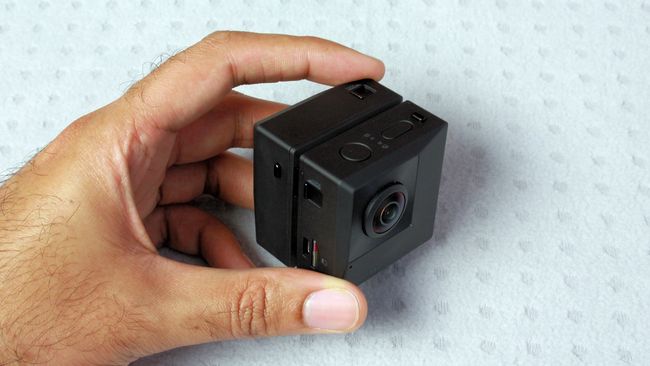 Photo and Video Quality:
The cameras in the Insta360 Evo and Vuze XR are very similar, specs-wise. Each can record 5.7K/30-fps video and take 18-MP still photos.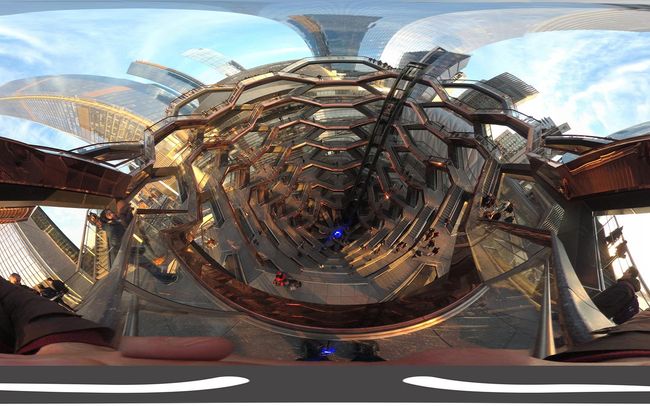 Specifications:
Lenses: Dual F/2.2
Video Resolution: 5760 x 2880 30fps / 3840 x 1920 50fps / 3840 x 1920 30fps /3008 x 1504 100fps
Photo Resolution: 6080 x 3040 (18 MP)
Stabilization: Software / 6 Axis Gyroscopic
Battery: 1200 mAh
App and Desktop Software:
In all of its cameras, one of Insta360's strengths has been its app, which adds a lot of features. Circular thumbnail images let you preview photos and videos stored either on the camera or your phone, and you can also view tutorials and photos and videos taken by other Insta360 users.