The DJI Ronin-S is more than just a miniaturized version of the larger Ronin gimbal stabilizers; it represents a scalable ecosystem for integrating DSLR and mirrorless cameras into professional-grade workflows. The single-handed form factor of the Ronin-S lends itself.
Designed:
Designed in a single-handed form factor for DSLR and mirrorless cameras,
the Ronin-S empowers creators to shoot with the freedom of stabilized shots on the move.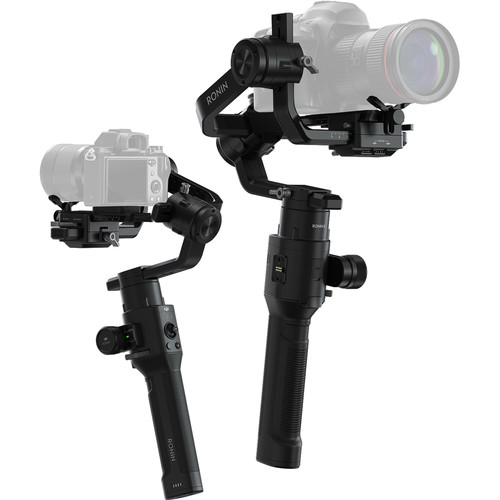 Professional Stability for Every Destination:
The detachable, modular design of the Ronin-S makes it easy to fit inside a backpack on your travels. Thanks to the industry standard quick-release plate design, you can easily mount the camera onto the gimbal for tracking shots or on a tripod for stills.
SmoothTrack:
Customize the response of the Ronin-S to fit your shooting style. Two response types can be saved and instantly recalled with a single click of the mode button. Go from smooth camera movement to rapid response with the flick of a switch to be ready for any kind of shooting situation.
Camera Compatibility:
The Ronin-S supports almost any DSLR or mirrorless camera setup on the market, offering direct camera control.
Focus Wheel:
A Focus Wheel is included for pulling focus with select camera systems with compatible lenses, or with a separately available focus motor. It attaches right to the side of the unit for seamless integration and a unified appearance.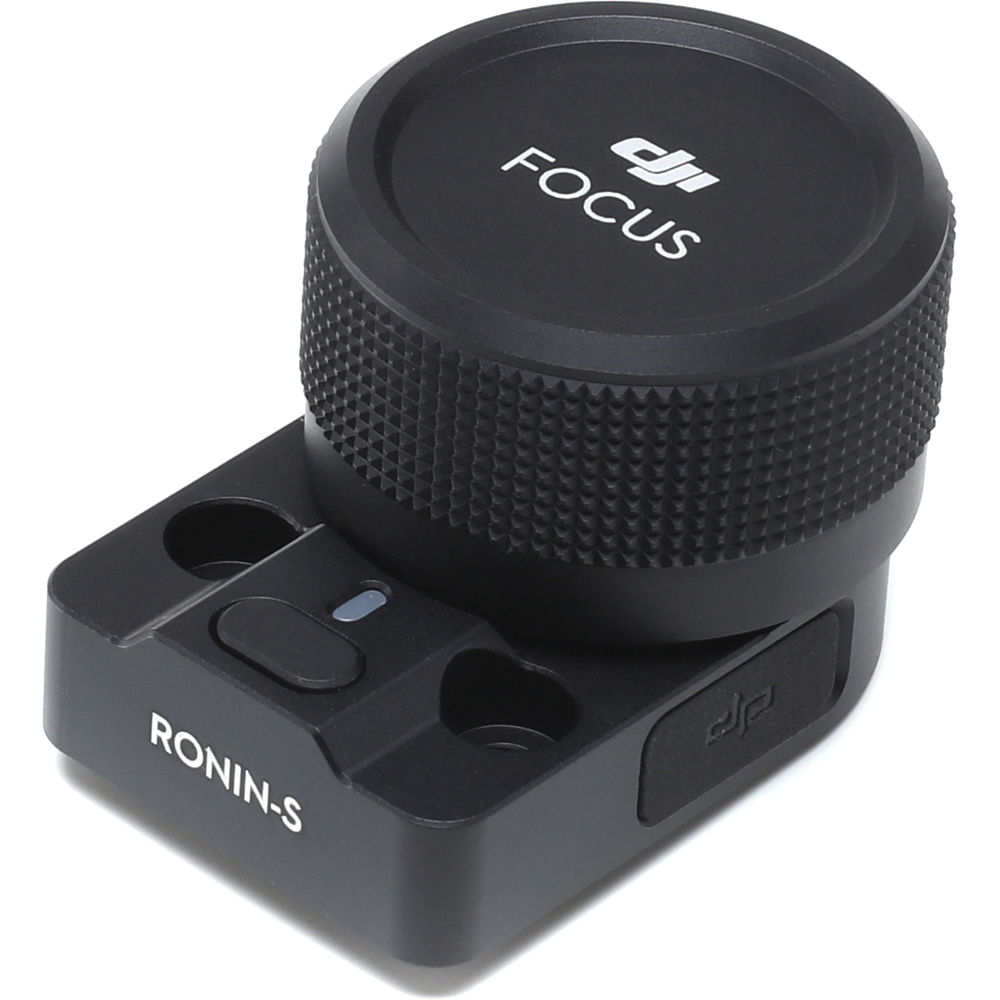 All-in-One Control:
SmoothTrack technology allows you to transition from motion to camera angle with one hand. Switch between three user profiles with a simple click on the M button, and capture fast-moving objects in Sport Mode by holding it down.
Versatility:
The ergonomic design of the Ronin-S frees unwanted shake when shifting from underslung to an upright position in one smooth take. The detachable design offers numerous usage scenarios. Mount it to an RC buggy for low-to-the-ground tracking shots or let it act as a stabilized remote head when attached to a jib. This detachment feature also makes it more convenient for easy storage.
Multitasker:
Multiple accessory mounts are allocated on the Ronin-S, providing full support for add-ons such as a microphone, LED light, or a wireless video transmitter. Compatibility with DJI control devices such as Master Force provides intuitive controls. The Master Wheels are also able to provide remote operators with precise gimbal movements.