The D-RTK GNSS from DJI is a high-precision navigation and positioning system specially designed for use with DJI A3-series flight controllers. Using dynamic differential technology, it provides accurate, centimeter-level 3D positioning. The bracket and included hardware should only be used for aircraft installation and only after you have successfully completed the ground system installation.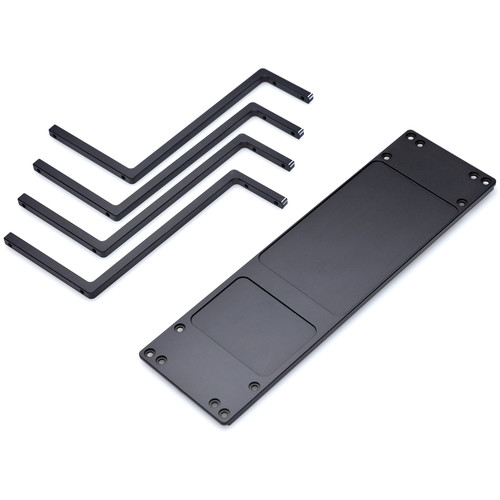 Precision Positioning:
Precise positioning of less than one inch vertically and horizontally is made possible through dynamic differential technology. This extreme accuracy allows for the creation of repeatable flight routes that provide reliable and valuable visual data essential for commercial and industrial scenarios.
Comprehensive Solution:
Specifically designed to work with the A3 series flight controllers over DATALINK PRO wireless transmission links, D-RTK provides a comprehensive solution for a variety of industries. Support for DJI GO and DJI Assistant 2 allows seamless connection to a Ground Station for accurate, repeatable flight paths ideal for surveying, agriculture, and aerial inspection.
Multiple Ports:
A range of ports are provided to allow for use with highly customized aircraft, including USB, CAN and UART. Ports can be individually selected by toggling a switch, and data is automatically transmitted from one port to another.
DataLink Pro:
DataLink Pro is a wireless datalink designed magnetic interface, with support for the DJI A3 and D-RTK. It features a number of features and work modes enabling it to be tuned for the needs of different usage scenarios.
Altitude Accuracy:
Barometers commonly found in UAS systems may suffer from altitude discrepancies when faced with fluctuations in airflow, such as during takeoff, under braking, or after extended flying. This affects an aircraft's flight and introduces unwanted data variation that complicates workflows.